Serves 6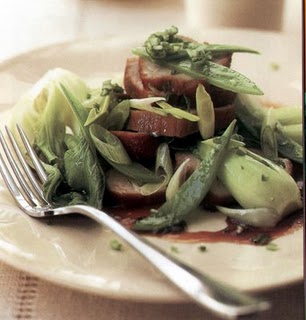 Calories/serving: 255
WW points per serving: 5
Fibre: og Protein: 24g Fat: 15g
6 x 1-cm/1/2-in slices of boneless pork loin
salt and freshly ground black pepper to taste
1 tablespoon olive oil
30g/1oz shallots, peeled and chopped
6oml/2floz dry white wine
185ml/6floz Chicken Stock
2 teaspoons granular sugar substitute
1 tablespoon Dijon mustard
1. Season the pork well with salt and pepper.
2. Heat the oil in a large frying pan over a medium heat but do not allow it to smoke. Fry the pork until cooked and brown, then transfer to a plate and cover to keep warm. Lower the heat, add the shallots to the pan and cook for about 3 minutes.
3. Pour in the wine and simmer until the liquid has reduced by half. Add the Chicken Stock and sugar substitute and whisk the mixture as it boils until the liquid is reduced by half. Add the pork and simmer for about 2 minutes until it is warm and has absorbed some of the sauce. Remove the pork to a serving plate then whisk the mustard into the sauce, adjust the seasoning, and spoon the remaining sauce over the pork.