Stuffed Courgettes with Prosciutto
Serves 6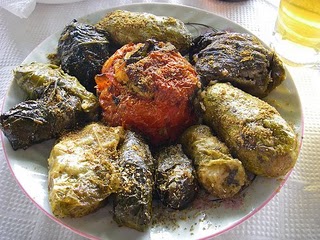 Fibre 2.5g, protein 5.4g, fat 15.3g
Calories/serving 176
WWpoints per serving 3
6 courgettes 50g/2oz mayonnaise
15g/1/2 oz Parmesan cheese grated
40g/1 1/2 oz mushrooms, sliced
4 slices lean prosciutto, diced
1 egg yolk
1/2 teaspoon freshly ground black pepper
1/2 teaspoon dried oregano, or
1 1/2 teaspoons fresh, finely
chopped
45ml/1 1/2floz olive oil
1. Preheat the oven to i9o°C/375°F/gas 5.
2. Cut the courgettes into halves lengthways-. Scoop out the pulp and reserve.
3. Mix together the pulp from the courgettes, the mayonnaise, Parmesan cheese, mushrooms, prosciutto, egg yolk, salt, pepper and oregano.
4. Place the courgette halves in a greased baking dish and half-fill each courgette with the mixture. Sprinkle with olive oil and bake for 30 minutes.