Serves 8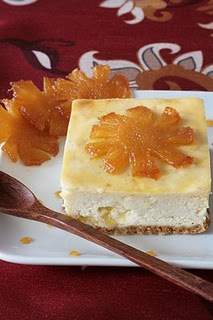 Calories/serving: 438
WWpoints per serving: 9
Fibre 2g, protein 1o.2g, fat 40g
6og/21/2oz sliced almonds
5og/2oz plus 2 tablespoons
granular sugar substitute
45og/1lb cream cheese, softened
8og/3oz unsweetened chocolate, melted and cooled
3 eggs
12oml/4floz double cream
1/2 teaspoon almond essence
3/4 teaspoon vanilla essence
1. Preheat the oven to 16o°C/325°F/gas 3.
2. Butter eight i8o-g/6-oz ramekins or custard cups.
3. In a food processor process the almonds with 2 tablespoons of the sugar substitute until finely ground. Coat the prepared ramekins with the almond crumbs, then place the ramekins in a roasting tin.
4. Beat the cream cheese until soft and smooth then add the chocolate and beat until incorporated. Add the remaining sugar substitute, mixing until well incorporated, then add the eggs, one at a time, beating until combined. Add the cream, almond and vanilla essences and beat until it is very smooth.
5. Pour the mixture into the prepared ramekins, then pour enough boiling water into the roasting tin to come halfway up the sides of the dishes. Bake for 20 minutes until puffed and the middle is just set. Remove from the oven and cool in a water bath for 10 minutes, then place on a wire rack to cool to room temperature. Refrigerate until well chilled and serve cold.