Servse 4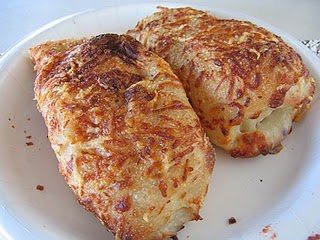 Preparation time: 10 minutes
Cooking time: 30 minutes
Calories/serving: 284
WWpoints per serving: 6 points
* 4 chicken breasts skinned
* 2X150g (2X5oz) reduced-fat mozzarella, sliced
* 8 basil leaves
* 4 lices Parma ham
1. Preheat the oven to 200C/400F/gas 6
2. Place the chicken breast on a chopping board and slice through the center of each th mark a pocket. Distribute the cheese and the basil leaves between the pockets. Warp the Parma ham around the outside of each breast and place on a non-stick baking tray.
3. Bake in the oven for 25-30 minutes until cooked through. Serve hot.